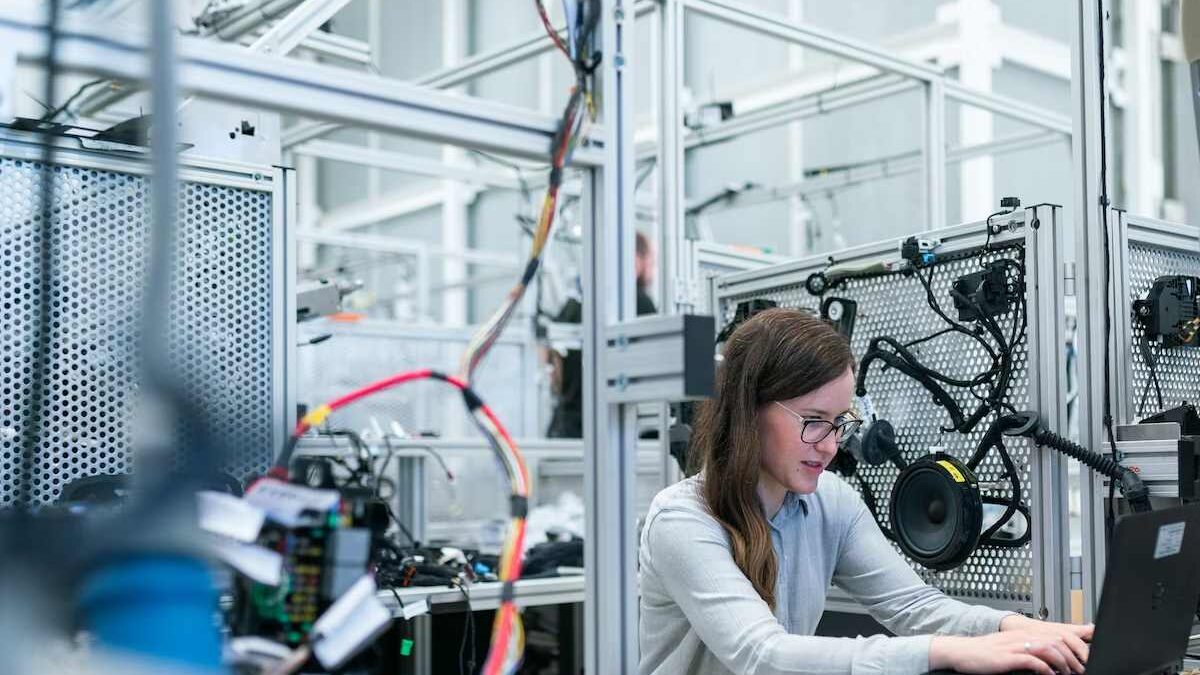 Is an automotive technology degree worth it
minisecond, 11 months ago
4 min

read
82
Is an automotive technology degree worth it – Everything seems to indicate that the world of automobiles has changed considerably and will continue to change by leaps and bounds in the coming years. Cars have evolved a lot since their appearance on the market. The cars of yesteryear have nothing to do with the current cars. The technology in today's vehicles has vastly changed how we travel.
Study automotive, yes or no?
The answer is clear and resounding: yes, it is worth studying automotive since it is a  sector with excellent prospects for the future. The qualification and training of automotive experts do not stop changing, so it is necessary to have perfectly prepared professionals to face the new changes that will be arriving satisfactorily.
For this, it is necessary to have experts with the knowledge, skills and training required to satisfactorily cover the needs that companies dedicated to the automotive industry will have in the coming months and years; professionals who are capable of successfully performing their duties. And that they remain perfectly updated and always informed of the new developments in the market.
Automotive job opportunities
All those who study automotive should know that they will find many job opportunities since it is a sector in which vacancies are never lacking. If you are passionate about the automotive world, it will be stimulating for you to know what professional opportunities will open up to you with these studies:
Executives in automotive companies and companies
Provide professional training at universities and business schools
Marketing and advertising managers
Dealer directors and managers
Automotive project management
Sales managers and commercial teams
Management of entities and companies in the sector (component manufacturers, engineering companies, importers, builders, etc.)
Purchasing managers and suppliers
What is Automotive Mechanics?
Automotive mechanics is a career that focuses on the assembly, repair and maintenance of engines and vehicles. So, the people dedicated to this profession specialize in the maintenance and repair of the vehicle's engine, transmission, propulsion, electrical and chassis systems. Also, they can read blueprints and optimise the operating conditions of light vehicles.
Opportunities offered by Automotive Mechanics
Automotive mechanics offer many advantages to their professionals. Among them is a range of sub-areas to specialize in, such as automotive electrical, brakes, transmissions or suspension or even automotive technology.
Also, this career has a wide field of work. Professionals in this discipline can provide their services to dealers specializing in certain brands, work in different industries for equipment maintenance, or open their workshops and offer their personal benefits. Also, they can practice in workshops not only for cars but also for motorcycles, which translates into an excellent opportunity to learn about another class of engines.
Where to study Automotive Mechanics?
At Cibertec, as part of our School of Engineering, we have the Automotive Mechanics degree. Our curriculum for this speciality is designed to convert students into automotive electrical specialists. Learn more about the Automotive Mechanics career!
reasons to study engineering careers
Engineering careers are excellent academic options for everyone who seeks personal improvement and professional development since they are training alternatives that, although they represent a great challenge, have a lot to offer their students.
Of course, to obtain a professional degree in this branch of knowledge, you must meet specific characteristics, such as a taste for exact sciences, a passion for innovation and technology, leadership skills, and creative and analytical thinking.
High demand from companies
The first thing you must know is that, according to the 2016-2017 Global Skills Index cited by Entrepreneur, some of the professionals most in demand by companies in our country are quality and operations managers,  software engineers, and commercial managers specialized in the industrial field.
This is because companies require professionals in the automotive and medical device sectors and people with knowledge in the organisations' financial, human resources and sales areas.
Competitive salaries
Due to the high specialization that engineers require to pursue their careers and their demand in the labour market, they can undoubtedly aspire to salaries well above the average for workers in the nation.
An example is that, according to data from the Mexican Institute for Competitiveness, those who study engineering courses related to mechanics, technology and electronics have an average salary of $12,581 per month. This figure places them on the list of Mexico's 10 highest-paid professionals.
Wide field of work
Something significant about bachelor's degrees related to the exact sciences that you would like to know is that not only can they offer you many job offers, but they are very varied and allow you to practice your profession in very dynamic ways.
That said, you won't have to worry about your work being monotonous; quite the opposite. The reality is that Engineering careers prepare you to integrate into all types of companies, regardless of their style and size.
And it is that thanks to the fact that engineers have a great diversity of knowledge in technology and innovation, as well as in the different areas that make up companies, they can positively contribute to multiple types of businesses in their various sections.
Related posts