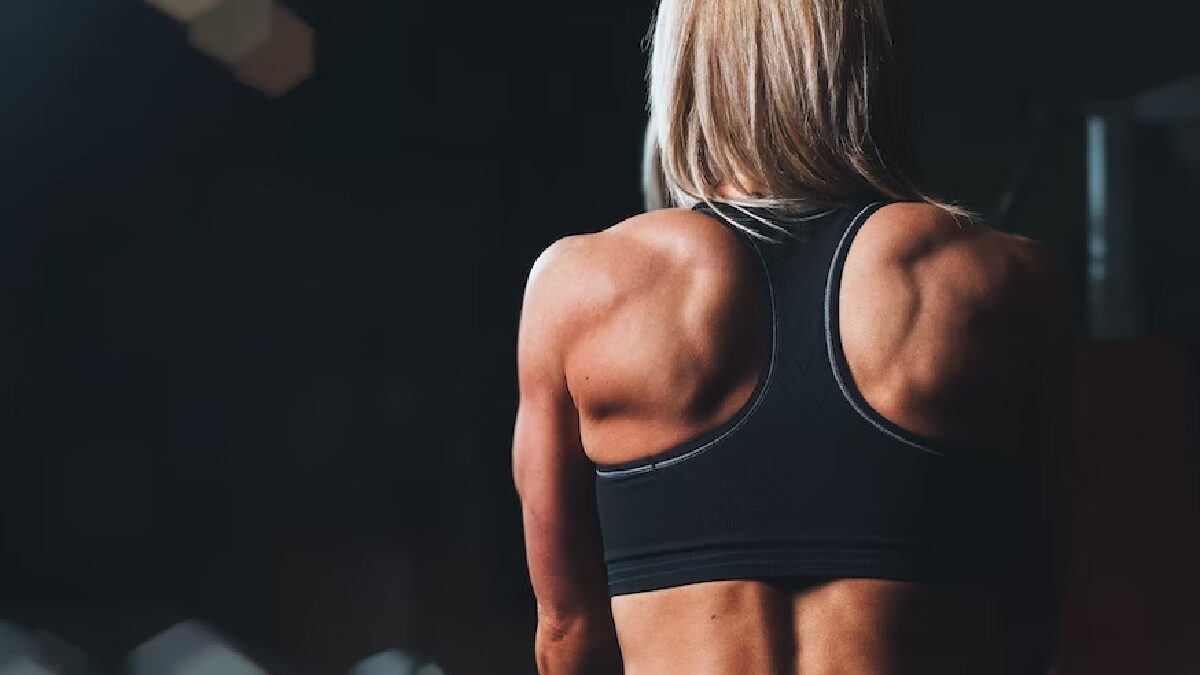 Why fitness industry is growing
minisecond, 9 months ago
4 min

read
71
Why the fitness industry is growing – We live in a changing world in which increasingly healthy consumption habits are being imposed, with demographic and social changes that point to greater longevity of the population and the growing digital transformation that companies are assuming.
Implies that everything in The industrial fabric and, specifically, the fitness sector is facing a wave of changes and is becoming one of the new businesses of the moment.
Fitness Industry: What is the Fitness Industry?
Fitness is a general state of fitness, and more specifically, it is the ability to practice certain physical activities, occupations and daily activities. The fitness business model consists of adopting increasingly healthy consumption habits, a trend that, with increasing intensity, is prevailing in today's society.
She was considered a profitable business.
Fitness Industry: Why is it one of the Most Profitable Businesses of the Moment?
The health and fitness industry has grown at 3-4% per year for the past 10 years and displays no signs of slowing down any time soon. It is clear that this sector is a new business opportunity, but what factors affect the growth of this sector?
1. High costs of health insurance
Especially in the United States and Latin America. Company managers have realized that it costs less to insure a healthy person and that they can reduce insurance costs by promoting healthy lifestyle habits. For this reason, many companies are paying their employees for the gym as long as they can demonstrate that they are using it.
2. The demand for healthy foods
Another factor that makes the fitness industry is experiencing so much growth is the increase in the consumption of healthy foods. More and more people are concerned about their eating habits, leading them to look for other ways to improve their quality of life through sports.
3. Wearable devices
The growth of wearables in the fitness sector means that more and more people worry about recording their data and setting themselves challenges to achieve goals through sports practice.
How to Start a Fitness Business?
Fitness is the new profitable business because taking care of yourself is fashionable. According to the European Health & Fitness Market 2019 report by EuropeActive and Deloitte, the sector had a turnover of 2,291 million euros in 2018, with moderate growth (2.5%). Starting a profitable business in this sector is very doable, but it can still be lost.
1. Profitable Business Ideas to start a Fitness business
A technology company that has revolutionized the world of franchises and fitness entrepreneurship, unifying the online force with the offline offer of daily services.
Jeff is a wellness services platform. They cover everyday services in a refreshingly efficient way in one place. It offers HIIT, functional, Pilates and yoga classes.
2. Blog Fitness
The Internet is a great tool, and most of us have access to it. Why not take advantage of it for a fitness venture? You can create a website where you write content about everything that has to do with a healthy lifestyle, monetize your site and choose whether offer personalized online fitness programs.
3. Youtuber Fit
You can create your own YouTube station and upload videos of routines, health tips, nutrition, etc. keep in mind that not all people like to go to the gym and prefer to exercise at home, either because of the weather or because they have to move from one place to another.
4. CrossFit
It is a trend in the Fit world, and the price of the machinery is relatively lower than if you were to set up a Gym. It is essential to have a place with a good location and, above all, to be a professional concerning the services you will offer. You will have to pay the subscription fee to the brand.
5. Personal Trainer
Many certified professionals can offer their services; There is a lot of field in this area because people want personalized treatment to achieve better results in their physical condition, whether it is about losing weight or bodybuilding. You will have to assume the cost of the material and where you will carry out the sessions.
A new industry that invests
However Among the businessmen in the sector consulted, Ariel Osso, a graduate in Physical Education, points out that "the demand from neighbouring countries, where there are no industries, except in Brazil.
is favourable for Argentina because we have significant capacity in lines of outstanding products that are on a par with any of Chinese origin. But some -he clarifies- are still under development because it is a very new industry in the country, which needs time and government support to develop".
Related posts