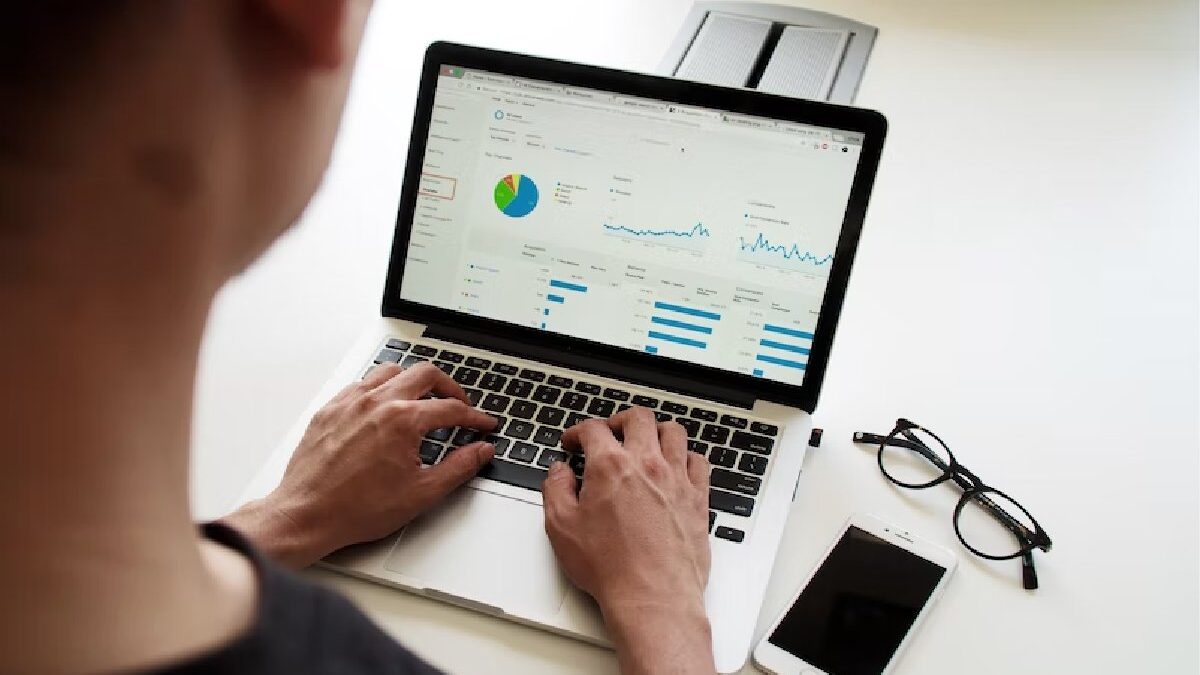 how seo helps your business
minisecond, 9 months ago
0
7 min

read
69
how seo helps your business – Having a presence on the Internet has many advantages for any business. These include the possibility of reaching more potential customers, increasing sales and saving on promotions. But how to get your small or medium business to take advantage of these benefits.
The main thing is to have a defined digital marketing plan and strategies . Within the tactics that you apply, you should not leave out Search Engine Optimization (SEO), in Spanish: optimization for search engines.
SEO is the set of actions that you apply on the website and outside it to improve its visibility and position yourself in the search engine results. They are tactics used to help crawlers find the web. In this way they identify what it is about, classify it and give it a position on the results page.
By applying an appropriate SEO strategy, the business benefits from more organic visits. It allows to improve branding and increases credibility in the business. It also favors conversions. Although in principle not all visits turn into sales, there are more chances of getting customers.
SEO is dynamic and constantly evolving. Roughly speaking , the strategy includes link generation, mobile optimization, quality content and technical aspects such as loading speed. These are some aspects to take care of, but not all. And the way in which these are applied changes, so you have to always keep up to date.
Misusing these strategies or abusing web optimization will result in poor positioning or penalties.
SEO optimization features
When an SEO positioning strategy is applied, the web is sought to appear in the first places of search engines such as Google, Bing or others. Until this happens, you have to be patient, be constant and keep up with the operation of the search engines.
And it is that SEO takes time, no site will be positioned overnight in the first places of searches. This happens only when it comes to news sites or before a very relevant event. Therefore, you will have to wait months, sometimes more than a year, to position your website.
This does not mean that you should leave optimization in the background. On the contrary, you have to work until you achieve your goal, even if it means changing the strategy. The advantage is that once you reach the top positions, it will be easier to stay there. The results take time to arrive but they are lasting.
Being well positioned improves the online reputation of businesses . It is an indication that the site is useful and offers what users are looking for.
And all this is achieved with a lower investment than other promotion strategies. However, it is not free as many people think. You have to invest in factors such as content creation, web maintenance, etc. In the long run, this investment is more profitable than traditional promotion.
Some people confuse the term SEO with SEM. These are two different strategies. The difference is that in the SEM (Search Engine Marketing) the ads that appear in the search engines are paid. The results are immediate and the more specific segmentation, on the other hand, is less durable.
We can summarize the characteristics of SEO as follows:
It requires daily work but the results are long term.
You get constant promotion of the business.
Improves the usability of the web.
The results are maintained over time.
You don't have to spend money on search engine advertising.
Importance of Search Engine Optimization
If you still wonder what SEO is for, we can summarize it as a tool to promote your website. As well as the products and services that you offer on the site. Applying a relevant strategy will allow users to find you faster. Likewise, you will be able to offer them precise content and information, according to their interests.
A well positioned business will be more competitive. Consumers today use the Internet to search for information about local businesses, products, and services. And more than 90% of internet experiences start on search engines according to danangdigital.ie. Also, 80% of searches are done on Google.
The local ones represent 46% of the total searches made on Google. And 18% of local searches end in a purchase within 24 hours.
So, for local businesses it is essential to know how to position themselves in Google to take advantage of these advantages.
How does SEO help my business?
Now that you distinguish what SEO is and its importance, we will delve into its benefits and how it helps businesses.
1. Improves visibility and brand awareness
A fundamental part of SEO are keywords. That is, the terms for which you want to position yourself in Google or any other search engine. Choosing the right keywords, focused on the niche you are targeting will make more people find you.
In other words, it will improve the visibility of your website. The keywords must be related to your business , with the products and services you offer. Do not limit yourself to the main keyword, have one for each page you want to position and look for synonyms with which you can replace them.
When a user searches the Internet, they do not do it just for a term. You will most likely change the search parameters several times. That is why using synonyms and specific terms will give you more opportunity to position yourself.
By appearing on the results page, the user will be aware of your brand. Timely information and class content will make you stick to their memory.
2. Increase the credibility of your business
Existence at the top of Google or any search engine is a sign of trust. Getting there income that the search engine thinks your website is relevant and offers valued content to users.
So anyone who sees your site in the top 10 will assume you are a reliable source. Furthermore, few users will go beyond the first page of results in search of information.
75% only see the first page of results , according to Search Engine Journal.
3. You get quality traffic
SEO will attract qualified traffic to your website. With these techniques you seek to reach people who are absorbed in your products or services, in order to increase conversions. You achieve this by segmenting users and optimizing with your buyer persona in mind.
Choosing the accurate keywords is critical to getting superiority traffic. It should be noted that not all calls will become conversions. But, the more people enter the web, the more possibilities there are to sell more, get more downloads, subscriptions or whatsoever your goal is.
4. It is a long-term strategy
By way of we mentioned, no website ranks overnight. On the other hand, when you apply an SEO strategy, the results are more durable over time. This sets it apart since other types of movements that are only temporary.
It is worth taking the time to strategy and execute your SEO strategy. Because once you position yourself you will only have to stay among the first places. If you have questions about how to develop a strategy you can interaction us and request a free quote .
5. Improve web usability
Web optimization is made up of external and internal factors. This last group includes the actions that are taken within the website to improve positioning. It is also known as on-page SEO.
On-page SEO actions are applied not only to ease the crawling of pages by search engine bots. But also in facilitating the navigation of the users through the pages, that is, improving the usability of the website.
For this you have to pay attention to the design and architecture of the page. So that the visitor finds what he is looking for in a few clicks. The loading time of the web must be reduced and a network of internal links must be created to facilitate navigation.
6. SEO is a profitable strategy
We already stated that SEO is not free, it requires some investment. But, in reappearance, the benefits are greater than those you get with other digital marketing strategies. The Return on Investment of SEO is higher than traditional advertising .
This strategy allows you to reach persons who are absorbed in your product or service organically. By identifying your target audience, you apply actions to entice them, convert them into customers and then retain them.
In addition, you have the chance to identify new market niches. Therefore, to develop new business ideas.
7. It allows you to get to know your customers better
To know if your strategy works or not you have to analyze the results. This will allow you to know what changes to apply and also get to know the users who visit your website better.
Use online tools to do this examination. Google Analytics is one of the greatest used, it is free and offers you valuable information about visits. With this you will obtain data about the audience, their behavior on the web and conversions.
Among the information you can obtain is the place from where they connect, the devices they use, the time and days they are most active, the pages they visit, etc.
Related posts